Most healthcare consumers make their decisions based on the premise that the health problem they believe they are experiencing is the problem their choice of healthcare is going to correct.
If someone is in pain for example, they seek out a provider who they believe will "fix" their pain, if they have headaches, they are looking for someone to "fix" their headaches and if someone has heart disease, they are searching for an approach that will "fix" their problem.
WHEN THE PROBLEM ISN'T THE PROBLEM
In these cases, if the pain, headaches and heart disease were the actual problem, healthcare that attempted to "fix" them would be wonderful and appropriate.
The reality is…symptoms and body signals from disease processes and dysfunction are COLLATERAL DAMAGE; effects from a handful of other CORE PROBLEMS that were left unaddressed for short or long periods of time.
A general approach to the host of signals and symptoms of nearly every disease process is to suppress the messages with medication. The PROBLEM is that those alarms from the body are from collateral damage and are NOT the core problem.
The same process occurs with the vast majority of disease treatment models – identify the collateral damage (often confused for the CORE problem) and attempt to "fix" it.
WHAT ARE SOME OF THE MOST COMMON CORE PROBLEMS?
The easiest way to identify the core issues is to ask ourselves what are the most fundamental requirements of the body for NORMAL function?
Here are a few of the most important ones:
FUEL
MOVEMENT
MINDSET
STRUCTURAL INTEGRITY
NEUROLOGICAL COMMUNICATION
SLEEP
If one, some or all of these are left unaddressed, the body is unable to fully adapt to the environment we place it in (often a very stressful one) and over time there is no other option but to break down or function in a less than optimal way.
The result is COLLATERAL DAMAGE. 
CAN ALL CORE PROBLEMS BE CORRECTED?
Unfortunately not all core problems can be corrected. If it has been left unaddressed too long, if the severity is too great, if it is just not something that is currently correctable like gene mutation (although research is showing us that dealing with other core issues can impact genetic expression!) dealing with some of the collateral damage is a very appropriate approach.
The real pitfall is to not confuse symptom suppression with health creation.
One attempts to palliate the effects of COLLATERAL DAMAGE and the other, correcting CORE PROBLEMS,is how you will develop health, sustain increased performance and tap into your full capacity to enjoy life.
Please be sure you're getting the one you really want.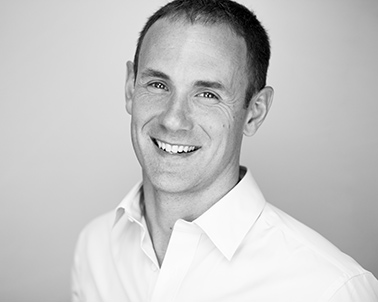 Dr.
Michael Gibson
has committed himself to helping others to live the best life possible. After graduating with a Bachelor of Kinesiology from the University of Western Ontario, he received his Doctor of Chiropractic Degree and Masters of Science in Chiropractic Sports Science from Life University.   He is the co-creator of Life By Design, owner of The Wellness Group, and co-owner of CrossFit 613. His passion for empowering families runs deep. After experiencing the loss of his sister due to illness, Michael's purpose became reaching and teaching as many as possible the foundational principles of an extraordinary life.  Since that time he has passionately pursued and been successful in living out his dream. He maintains a busy family chiropractic practice, a full speaking schedule and finds time to implement the principles and practices of Life By Design in his own life.
Creative Commons big headache by 19melissa68 is licensed under CC BY-NC-ND 2.0