Partner Program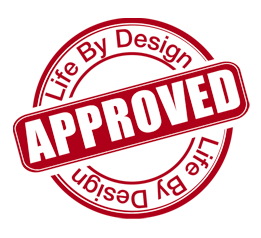 The Life By Design Partner Program has been created to help YOU easily integrate each of the Life By Design steps into your lifestyle.  All of the "Approved" Businesses have been handpicked to deliver the best quality service or product necessary in fulfilling the given requirement for an extraordinary life.
Whether it is Power, Eat, Move or Think By Design, everything you'll need is readily available and at a discount just for YOU!
Visit the vendors listed below, look for the LBD Approved logo and present your Life By Design Approved membership card to get your discount, free gift or bonus…its' as simple as that!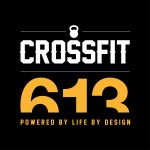 At CrossFit 613, you will not find any machines – instead, you will find kettlebells, barbells, medicine balls, sleds, and tons of open space for running, jumping, climbing, lifting, and throwing.
We bring the best of high intensity metabolic conditioning, gymnastics and strength training methodologies into one system producing results that you can see and feel.
The workouts themselves are completely scalable and sustainable which means that a new participant and a CrossFit veteran can complete the same workout with simple changes in load and intensity.
It truly is elite fitness for everyone.
Show your LBD Approved Membership Card and receive $50 OFF your On Ramp Program to help get you started.
Farm 2 Fork, located in Ottawa, Ontario, specializes in CFIA inspected and Ontario Provincially Approved all natural meats.
They offer antibiotic/hormone free, certified organic & locally produced beef, chicken, pork, lamb, bison and wild-caught seafood. Their products are 100% Canadian, butcher trimmed, portion controlled, flash frozen, vacuum-sealed and are absolutely not injected with  solution or water.
Home Food Solutions was created to offer you an alternative way to shop for your meat and prepare your meals. By using their free home delivery service, you can save time and money while being confident that you're eating only the finest quality meats.
No contracts.  Free home delivery. 180 day guarantee for tenderness and against freezer burn.
Serving Ottawa & Surrounding areas.
Show your LBD Approved Membership Card and receive $40.00 off their retail website price on their variety packs:
Natural: Beef, Chicken & Pork
Local: Beef, Pork & Lamb
You will also receive $20.00 off all specialty single box items (under the specialty tab)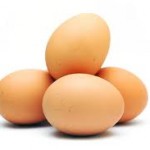 Beking's Poultry Farm has been producing eggs for 35 years.   In 2005 they undertook major renovations of their farm, changing to a loose housing concept. Here the birds have free access to nest, feed and fresh water, and have the ability to roam anywhere in the barn. This means that there are NO CAGES.  Also, no hormones or antibiotics are added to their feed.  Healthy hens = healthy eggs!
Beking's Egg's will give 50 cents off any dozen eggs when you show your LBD Approved Card at any of the following Farmer's Markets: Kanata Farmer's Market, Byward Market, Main Street Market, Parkdale Market,Orlean's Market, North Gower Market, and Metcalfe Market.
Do you long for Pork that has real flavour and taste, that melts in your mouth, that is succulent and juicy when cooked?
Pork of Yore is on a farm located in the Ottawa Valley, about 100 kilometres west of Ottawa in  the Terroir de Bonnechere.  Terroir de Bonnechere has the perfect mix of pristine soil, pristine water and loads of sunshine  with just the perfect amount of rainfall and humidity to foster the overgrowth and undergrowth of the diverse ecosystem on the 112 acre farm that is Pork of Yore.   The farm has an abundance of juniper berries, wild grapes and plums, heritage apples and a virtual smorgasbord of delights for a foraging pig.  This unique combination creates pork with a distinctive flavour and taste that is second to none.
The pigs at Pork of Yore are Tamworths and Berkshires, Heritage Breeds that are great foragers.  Free range, they are at liberty to exercise  and root or just lay about soaking up the sunshine and natural Vitamin D. They are rotated through the meadows and woodlands to keep them and the land they forage healthy and in good condition. Pork of Yore does not feed antibiotics, artificial growth stimulants, animal by-products or chemical additives. The result is healthy, safe, succulent and delicious pork. Pasture production is not an aberration, but a historical norm. It is the first way and the only proven and lasting way to best serve and protect the land, the animals, and those people who eat pork.
Show your LBD Approved Membership Card and receive a free package of 4 sausage patties in Italian, Bratwurst or English Breakfast ($12 value) with any order over $80.00 at the Brewers Park Market on Sundays from 8 to 3, the Carp Farmer'sMarket on Saturdays from 8 to 1.  When dining out, The Black Tomato, George and Sussex, By-ward Market, Arowhon Pines Resort, Algonquin Park, Flatbread Pizza Company, Food Court Brewers' Park Market and  the Chateau Laurier (coming soon) all serve pork from Pork of Yore.
Located in the beautiful Lanark Highlands, on a small sheep farm, Back Forty Artisan Cheese has grown into a local favourite amongst cheese lovers and has become a leading producer in Ontario of high quality, hand-made, raw ewe milk cheeses. Back Forty's traditional recipes include Highland Blue, Flower Station, Bonnechere, and Madawaska.
Back Forty cheeses have earned numerous accolades and have been featured in a host of newspaper and magazine articles as well as radio and television programs – their Highland Blue even made the cover of the LCBO's Food and Drink magazine. In addition to the many quality restaurants and fine food retailers listed on their website, you can purchase Back Forty Artisan Cheeseat the Carp Farmers Market all summer long. Be sure to drop by early as each batch is hand-made and quantities are limited.
Buy 2 wedges of cheese and receive 50% off a third wedge when you show your LBD Approved Membership card.
BearBrook Game Meats is committed to producing superior quality game meats by using natural grazing to feed each animal. No fertilizers, antibiotics or hormones are used in the production of their meats. Deer, elk, buffalo, wild boar, llama, ducks, geese, camel, kangaroo and peacock are just some of the game meats available.
Bearbrook Farm raises a large variety of animals on their family farm while the more exotic meats are sourced only from vendors who subscribe to the same natural farming practices. Unlike many of the conventional meat producers, Bearbrook Farms invites you to come and visit the animals in their new park as they graze on their pastures and move quietly through the woods.
One of our personal favourites at LBD is the wide variety of delicious sausages precooked and smoked on-site, made from buffalo, venison, elk, wild boar, duck, turkey or lamb. Perfect for the BBQ!
Bearbrook Game Meats can be found at several farmers markets throughout the city including: Carp, Cumberland, Kanata, Main St., Manotick, Orleans, Vanier, and Landsdowne. Alternatively, visit their new storefront location at 5396 Dunning Road, open Tuesday to Sunday from 10am to 5pm.
Present your Life By Design Approved Membership Card and receive 10% off every purchase.
Kylah Dobson & Zach Loeks, owners and operators of Rainbow Heritage Garden produce Certified Organic vegetables on their 7th generation off-grid Family Farm. They grow over 200 different varieties of fruits, vegetables, nuts, herbs, and dry beans, including many heirlooms varieties.   They use compost, cover crops, mulching, companion planting and crop rotation to encourage healthy soil and plants.
The best way to enjoy their produce is through a Farmer's Market Share which you can use any Saturday at the Carp Farmer's Market.   And the best thing?  Your Life By Design Approved Membership Card gets you an additional $25 off your market share!
"Succulent seafood so fresh, you can hear the crash of waves…" 
There's no question that high quality fish is an integral part to eating By Design.  That's why we have partnered up with Ottawa's most popular fresh fish restaurant!  
 Fish is an excellent source of protein, quality fats and micronutrients.  Add a plateful of veggies and you've got yourself an excellent Life By Design Approved meal!
 Thumbing through their menu will immediately make your mouth salivate:  Fresh Nova Scotia lobster, Alaskan crab legs, salt water shrimp, deep sea Scallops and PEI mussels or choose one of their large assortment of wild fresh fish.
The Fish Market Restaurant shares our belief that quality matters.  That's why they've recently partnered up with Ocean Wisetm , Canada's leader in sustainable seafood practices.   By dining at The Fish Market you will not only making a great choice for your own health but also the health of our planet.
Present your Life By Design Approved card to your server and receive 20% off any menu item with the Life By Design Approved stamp.
If you are interested in becoming a Life By Design Partner please click HERE to contact us.