We've all heard the rumors… Squatting is hard on your knees and absolutely terrible for your back, right?
In fact, I used to be one of those 'experts' who swore by this… Well intentioned of course, but poorly informed…
We just finished our annual 30 Day Squat Challenge and I'm so proud of everyone who participated all the way to the end! I've been sharing specific exercise videos on Facebook to help fix the most common problems people have…
Here they are all in one place:)

Not only do these exercises help with getting more comfy in your squat, they will also help with any chronic back or hip pain, especially the chronic kind brought on by lots of sitting…
If you're not sure you know how to squat properly, then start here with our 'How To Squat' video.
Do You Fall Over When you Squat? Fix your Squat | Part 1
Healthy TV | Episode 047
One of the most common questions I've been getting is: "Why do I fall backward when I squat?" Watch to learn why and learn 2 simple exercises to start to fix the problem.
Do You Sit All Day? Fix Your Squat | Part 2
Healthy TV | Episode 048
In this episode I show you 2 more exercises to help get deeper and more comfortable in a squat position.
Do You Have A Rounded Spine? Fix Your Squat | Part 3

Healthy TV | Episode 049
In this episode, I show you 2 more exercises to help with your posture!
Got questions?  Send me a direct message on Facebook for fastest response times.
— Dr. John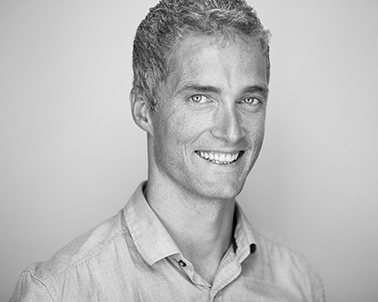 Dr. John MacPhee is a Chiropractor, speaker and passionate health and wellness expert.  He has inspired thousands of people to take control of their own health using the Life By Design method.   Dr. John is co-owner of The Wellness Group, the largest Life By Design Certified Chiropractic office in Canada.  Apart from full time practice, John maintains a busy speaking schedule, with a particular emphasis on improving productivity and focus at work.  Otherwise you can find John training hard at CrossFit 613, exploring Gatineau Park, or holed away studying the latest research at various cafes across the west end.