"One day I felt fine, and then the next day I was just. . .."
How often have you heard this? Probably enough that you do not even recognize the absolute absurdity of that statement. Except for severe traumas, such as car accidents, major falls, poisoning, etc., people do not suddenly become ill. Disease does not occur spontaneously.
Small traumas, long-term abuse and negligence, though unnoticeable at first, take their toll on the body over a period of time. When the first symptoms appear, the body has already been malfunctioning for some period of time — often years.
Studies have shown that a significant percentage of children undergo trauma during the birthing process. Wellness Chiropractors are trained to identify aspects of this damage called the Vertebral Subluxation Process. Not only will this spinal and neurological imbalance become part of a child's structure as they develop, but many of them will go 30 or 40 years – and possibly the rest of their lives — with the effects of that initial damage to the spine and nerve system affecting both their health and quality of life.
Any interference in the body's master control system results in a lessening in every aspect of that child's function. An impaired nerve system could reduce immune function, concentration, recovery from illness and injury; it could lessen athletic performance and digestive function.  It could even alter behaviour.
While it is true that people often see a chiropractor to help them recover from physical health problems, that is not the purpose of chiropractic care. Chiropractic adjustments are aimed at correcting misalignments that compromise neurological integrity. This is vital for everyone to reach their full health potential.
Some may be concerned about the forcefulness of an adjustment for a growing child. That would be a legitimate concern if all people received the same adjustment. Thankfully, they do not. Each person is adjusted according to their age and size. No two adjustments on the same person are even the same, let alone on two different people.
If we understand that health means 100% function, not merely being symptom-free, then the function of the nerve and spinal system needs to addressed.
Who has more potential to fulfill and more to gain from chiropractic care than our kids?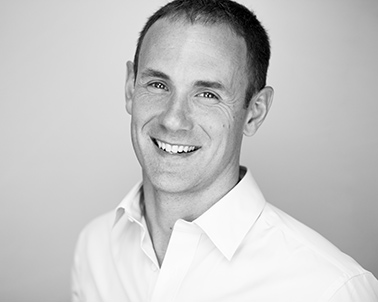 Dr.
Michael Gibson
has committed himself to helping others to live the best life possible. After graduating with a Bachelor of Kinesiology from the University of Western Ontario, he received his Doctor of Chiropractic Degree and Masters of Science in Chiropractic Sports Science from Life University.   He is the co-creator of Life By Design, owner of The Wellness Group, and co-owner of CrossFit 613. His passion for empowering families runs deep. After experiencing the loss of his sister due to illness, Michael's purpose became reaching and teaching as many as possible the foundational principles of an extraordinary life.  Since that time he has passionately pursued and been successful in living out his dream. He maintains a busy family chiropractic practice, a full speaking schedule and finds time to implement the principles and practices of Life By Design in his own life.