Colic, ear infections, digestive disorders, anxiety, blood pressure, low energy, fibromyalgia, sleep disorders, depression, fat loss… pretty much every condition, disease and symptom under the sun has shown improvement or resolution while receiving chiropractic care.
Have you heard of this before? Is it true?
Many people decide to try chiropractic because a friend or family member started and had amazing 'results', but their experience ends up resulting in disappointment because chiropractic 'didn't work' for them.
How can that be? Well, let's go back to the beginning.
Your brain and nerve system control everything in your body, and I mean everything…
Your menstrual cycle, how your body develops a baby, how you digest your food, how you adapt to your environment, how well your immune system works, how well you balance your blood sugar… yes, anything you can think of (physiologically), your brain and nerve system are paramount to transmitting that information!
This system works almost magically until… it doesn't.
Because you are alive, you experience plenty of different and regular types of stress – physical, chemical and emotional being the main categories. When these stressors become overwhelming, the body has a short term solution similar to blowing a fuse, that chiropractors deal with every day, called a Vertebral Subluxation.
A subluxation is a vertebra that does not move properly (misaligned), that alters the function of your nerve system and disrupts the proper coordination of the body and its health.
If you have a subluxation, it messes with your nerve system EVERY TIME. Remember, symptoms come at the end of a problem, not the beginning. By the time you have a symptom, a problem has likely been occurring for an extended period of time. (Think cancer and all the early screening procedures medicine does to try to 'catch' cancer before it spreads.)
Still confused?
The reason some people think chiropractic is a cure for a bunch of different diseases, conditions and symptoms is, and rightfully so, that many people have amazing health changes under chiropractic care.
The truth is, chiropractic is NOT a cure or treatment for any disease, condition or symptom; however when the body works better, the ability to heal, to recover and to be healthy drastically improves!
Some people experience "miracles" in a chiropractic office because a subluxation was the major contributor to their body not working well. While it's true subluxation has devastating effects on your health, it might not be the only cause of failed well being.
The problem is there is no way currently to predict how involved a subluxation is with a problem that you are experiencing.
What I can say with 100% certainty is that subluxation is always bad and that, if you have one, it is getting in the way of your being your absolute best. It's getting in the way of your healing, being happy, playing with your kids, golfing, cooking, and anything else you can think of.
When was the last time you had your spine and nervous system checked for subluxations? If the answer is anything other than "in the last month", then click below to request your complimentary consultation.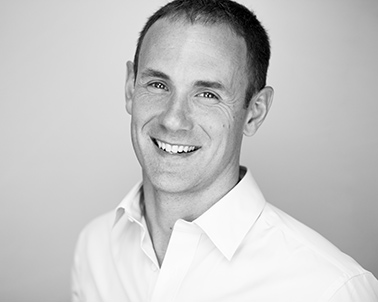 Dr. Michael Gibson has committed himself to helping others to live the best life possible. After graduating with a Bachelor of Kinesiology from the University of Western Ontario, he received his Doctor of Chiropractic Degree and Masters of Science in Chiropractic Sports Science from Life University. He is the co-creator of Life By Design, owner of The Wellness Group, and co-owner of CrossFit 613. His passion for empowering families runs deep. After experiencing the loss of his sister due to illness, Michael's purpose became reaching and teaching as many as possible the foundational principles of an extraordinary life. Since that time he has passionately pursued and been successful in living out his dream. He maintains a busy family chiropractic practice, a full speaking schedule and finds time to implement the principles and practices of Life By Design in his own life.