My name is Letitia, I am fourteen years old and Christie Lake kids (CLK) has been in my life since I was 12. My mom is a single mother raising 3 daughters on her own without support, she deals with depression, physical health issues and everyday life struggles (and I love her for all of these things). Before Christie Lake Kids, my sisters and I felt that we were not included in activities, we were getting bullied, we couldn't make friends, and we found it difficult to socialize with anyone. Finally, someone mentioned Christie Lake Kids and our lives changed, we were finally able to attend weekly programs where we felt included and I was finally successful at something! I started attended STAR Soccer, Cooking and Pottery and my sister's attended STAR Drama, Dodgeball and Art. These CLK programs have allowed us to learn new skills and gain self-confidence and overall, they have made all of us happier kids. One of my favourite memories is of attending Christie Lake Camp last summer where I got to participate in the out-tripping programs; 6 days in Frontenac Park working as a team with six other girls. Canoeing and portaging was challenging but it was worth it. I felt stronger; more confident; I realized the power of staying positive and I saw all the skills I'd learned come in very handy. It was amazing; we all came together, sharing ideas and working together as a team while having fun. This year, I am enrolled in the Leaders in Training Program where I can have fun, learn leadership skills, participate in lots of cool things and volunteer in STAR programs. Thank you Christie Lake Kids, you have helped me grow into the independent, understanding and confident person I am today.
After reading that I'm sure you can see why we're so proud and excited to be supporting the Christie Lake Kids STAR Program this year through The Good Health Walk.
Never heard of the STAR Program?
To learn more visit: http://www.christielakekids.com/inner_city_program.php#star
Their mission aligns perfectly with the purpose of The Good Health Walk – to empower people to take responsibility for their own life and health.   Unfortunately not everyone has the opportunity or resources to take on that responsibility on their own…   That's why we believe the STAR Program is so important: It helps those children who need it most and removes the most common barriers that hold many of these kids back.  And it's all happening right here in Ottawa!
Will you help kids like Tatiana and join us on Sunday, September 13th for this one-of-a-kind event?
— Dr. Gibson
PS. Registration for The Good Health Walk is now open!
http://thegoodhealthwalk.com
There are 3 different ways that you can participate:
Walk 5km – Keep it simple and enjoy the beautiful parks and trails at the Walter Baker Park.
Family Fun Challenge – What's that you ask? Well…. it's a 5km walk with some added fun thrown in! Every km there will be a station where you will participate in a physical challenge (appropriate for everyone!) Complete all 5 challenges and you'll be entered into a draw to win a prize from one of our amazing sponsors.
CrossFit Team Challenge – You'll want to prepare for this one! After every km you will encounter a special WOD… so 5 in all, designed to test your strength, skill, and conditioning. Sign up as an individual and be placed on a team or put together your own team to challenge for the GHW Trophy, kool prize pack and of course… bragging rights!
Your registration fee includes:
T-shirt
Swag Bag (full of goodies!)
Amazing BBQ feast!
Prizes
Tons of fun for the kids!
Click HERE to register ===> http://thegoodhealthwalk.com
Come and join us in a celebration of living the life we all deserve…one full of vitality, happiness and health.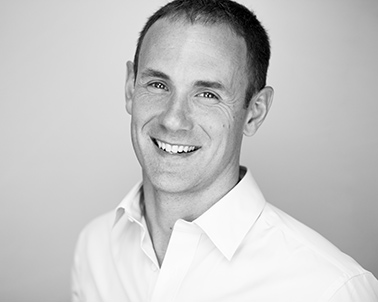 Dr.
Michael Gibson
has committed himself to helping others to live the best life possible. After graduating with a Bachelor of Kinesiology from the University of Western Ontario, he received his Doctor of Chiropractic Degree and Masters of Science in Chiropractic Sports Science from Life University.   He is the co-creator of Life By Design, owner of The Wellness Group, and co-owner of CrossFit 613. His passion for empowering families runs deep. After experiencing the loss of his sister due to illness, Michael's purpose became reaching and teaching as many as possible the foundational principles of an extraordinary life.  Since that time he has passionately pursued and been successful in living out his dream. He maintains a busy family chiropractic practice, a full speaking schedule and finds time to implement the principles and practices of Life By Design in his own life.