Our monthly challenge in July is to get your weekly dose of Vitamin N… Did you get yours?
For more on the monthly challenge check out episode 50 of Healthy TV (below) where I go through all the benefits that come with accumulating consistent time immersed in nature.
To make things easy for you, I've reviewed the best local trails for you and your family… I know you are time-poor and doing the research to figure out which trails are appropriate for kids, where to park, how long it will take etc can be pretty overwhelming.
Kanata Trails
This week I've selected some easy trails South East of Kanata, close enough to be easy to access while far enough to be entirely immersed in nature within 2-3min of your car. 🙂
 Sarsaparilla Trail
The Sarsaparilla Trail is a 0.8 km (10-20min) universally accessible trail that includes a dock overlooking a large beaver pond. Picnic area and toilet facilities. Summer parking, access from Richmond Road. Great for families with small kids, lots of wildlife including turtles, beavers, many varieties of birds and frogs!
Difficulty: easy, no elevation.
Beaver and Chipmunk Trails
This is a 2.6 km trail (25-40min) connecting with the Rideau Trail Network. Easily accessible for all ages.  Picnic area, boardwalk, observation blind and toilet facilities. Year-round parking, access from Moodie Drive. Excellent for families with young kids, lots of wildlife including beavers and chipmunks!
Difficulty: Easy, no elevation.
Jack Pine Trail
There are several different loops ranging from 2km to 15km all starting from the same parking lot off Moodie Drive (P11).  The shortest loop (2km) is called 'The Nature Loop.' I recommend the 4km 'South Loop' as it brings you to a small lake/pond with a boardwalk.
For a longer 6.8km hike, follow this loop which some refer to as the Jack Pine Loop.
Difficulty: Easy- moderate, no elevation.
Old Quarry Trail
This is my go-to lunchtime dose of nature because it's literally 1min from the office haha… And with it's convenient location at the junction of Hazeldean and Eagleson, it's likely very convenient for you too!
There are several different loops to choose from ranging from 2.5km – 5.4km… although if you're feeling adventurous there's plenty of single track trails throughout to explore, just make sure not to get lost!
The main loop is equally popular in winter for cross country skiing & snowshoeing, so explore all 4 seasons!
Difficulty: Easy
South March Highlands
The South March Highlands (SMH) is a true gem in Kanata/Stitsville!  I'll admit it took me 4 years before I took the time to explore, so if you're in the same boat, no judgment…
The SMH is a whole network of multi-use trails for mountain biking/hiking in the summer along with snowshoeing in the winter. There are several loops ranging from 2km all the way up to the longest perimeter loop @ 13km.
There are 3 access points along Old Second Line Road with plenty of road-side parking available.  The trails are very well maintained by the Ottawa Mountain Bike Association and they have a great map to download HERE.
Perfect for school-aged kids as there's lots to explore and the trails are filled with little obstacles for them to maneuver around.   If you're looking for an intermediate level hike, this 8km loop is great!
Difficulty: Various Trails All levels Easy-Difficult
Shirley's Bay Loop
Shirley's Bay is a popular boat launch and picnic area along the Ottawa River, however the trail network attached is equally nice and seemingly underused!
As you can see from my video review HERE, this trail is nice and wide and has a hard-packed, gravel surface.  This plus the fact there's no elevation makes it easily accessible for strollers and wheelchairs.
I set out to do this 4.2km loop but unfortunately this part of the trail network was closed that day.   I still managed to walk to Shirley's Bay and was pleasantly surprised by the sheltered picnic area and water access.  Definitely take the time to pull your shoes off and get wet!
Difficulty:  Easy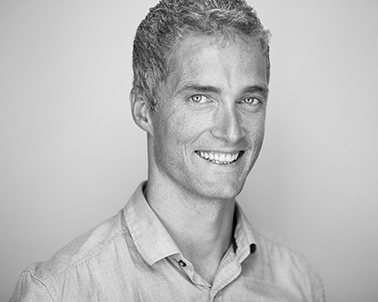 Dr. John MacPhee
is a Chiropractor, speaker and passionate health and wellness expert. He has inspired thousands of people to take control of their own health using the Life By Design method. Dr. John is co-owner of
The Wellness Group
, the largest Life By Design Certified Chiropractic office in Canada. Apart from full-time practice, John maintains a busy speaking schedule, with a particular emphasis on improving productivity and focus at work. Otherwise, you can find John training hard at CrossFit 613, exploring Gatineau Park, or holed away studying the latest research at various cafes across the west end.