Healthy TV Episode 079
Do you have painful, grindy shoulders?
I know I do, and this exercise really helps.
Whether you're a seasoned athlete or avid desk-jockey, your shoulders take a beating daily. Dealing with grindy, clicky, painful shoulders can be super-annoying, and stop you from being able to do things like pick up your kids, play your favourite sport, or simply do things like take off your shirt or pull on your seatbelt.
This exercise is so simple, but I've seen it solve, or at least help with a bunch of different shoulder problems.
For this exercise, all you need is some sort of straight stick – pvc tube, broomstick, or hockey stick.
The number one rule is that it doesn't hurt. You shouldn't fell any sharp or shooting pain, although it may be a bit uncomfortable.
If its too hard, move your hands wider. If it's too easy, bring them closer together.
And, if you have to go so wide that you end up bonking your head with the stick, then let me know below and we'll troubleshoot!
For more mobility exercises like this join the Movement Challenge! Seriously, it only takes 10 minutes/day and all you have to do follow me on a video doing simple exercises so easy practically anyone can do them.
Click HERE for instant access to the complete Joint To Joint Mobility Program – including mobility exercises for your whole body.
Healthy TV is a weekly health show where I share my favourite tips and strategies to improve your health and the health of your family. Whether you're struggling with a current health problem, or you are simply looking to squeeze more out of life, we've got answers for you!
Do you have a question you'd like answered on a future show? Leave a comment below and I'll add it to the queue!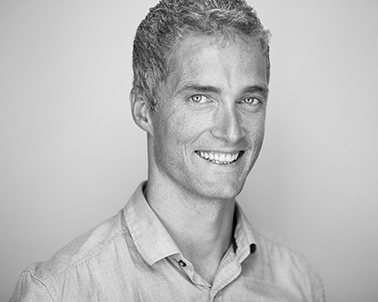 Dr. John MacPhee
is a Chiropractor, speaker and passionate health and wellness expert. He has inspired thousands of people to take control of their own health using the Life By Design method. Dr. John is co-owner of
The Wellness Group
, the largest Life By Design Certified Chiropractic office in Canada. Apart from full-time practice, John maintains a busy speaking schedule, with a particular emphasis on improving productivity and focus at work. Otherwise, you can find John training hard at CrossFit 613, exploring Gatineau Park, or holed away studying the latest research at various cafes across the west end.