Meal planning for beginner's is the perfect place to start if you're new to the world of "dieting" or like most, you've been immersed unsuccessfully for far too long to remember.
It's time to get back to basics.
No matter what diet you're following or attempting to follow – Eat By Design, Paleo, Vegetarian, Standard North American, Mediterranean – the only way for sustainable success is to plan your meals in advance.
While one week is a good starting point, "in advance" could just be the day before or morning of at the start of this new habit.
What it can't be (assuming success is the goal) is right now, in the moment.
Only someone with exceptional dietary habits, who has been eating the same way for years and has thousands of meals "under their belt" can get away with this strategy, for everyone else, it's meal planning for beginner's!
SELECT YOUR MEALS
One of the mistakes meal planning rookies make is not giving enough time to the planning stage.
Every minute you spend planning is multiplied when you reach the meal prep stage and you're not clear on exactly what recipe you're using or you end up short a few ingredients and need to run out to the grocery store.
Friday tends to be the perfect day for planning (including the rest of your life planning – see Think By Design) as it sets the stage for your weekend meal prep.
Start by picking some recipes that fit your dietary guidelines. You'll have the most success by sticking to a handful of recipes you recycle each week along with adding one or two new ones to test out for your rotation.
Don't make the mistake of the attempting to create all new meals every single time.
Number one, there's no way you can sustain it, and two, having a few winners that you love and can make with your eyes closed is a huge time saver.
Another consideration when choosing meals is how many do you need for the week?
Maybe you're away two nights, or you plan on eating out for a work event. Modify your numbers accordingly
Lastly, choose meals that use common ingredients versus unique and exotic ingredients you may only use once.
Here are some great resources for recipes that match the Eat By Design Blueprint:
MAKE AN INGREDIENT LIST
Now that you've chosen wisely for the week, make an exhaustive list of all the ingredients you're going to need to create your culinary masterpieces.
You'll quickly realize you won't need everything on this list as some already sit in your pantry, fridge or freezer just waiting to be used up.
Pair that list down to what you're actually going to buy and if you really want to graduate from the meal planning beginner's category…group your ingredients by what store you'll be visiting or by the different areas within each store you'll find your inrgedients.
SHOP FOR INGREDIENTS
This step is simple.
The pro tip is to follow your list. Don't spend time perusing or looking for the deals of the week.
You have a plan – stick to it!
PREPARE MEALS
The final step in your meal planning for beginner's program is to set aside time on the weekend, one hour will generally work depending on how many meals and how complicated your meals choices are.
During this time, you'll chop, cut, clean and prep as many of the ingredients you'll need.
Package your ingredients in bags and containers for simple access.
Keep in the mind the goal is to be able to reach the "cooking" stage of each meal as fast as possible on the night you'll be enjoying them.
FINAL THOUGHTS
Once you start the process of meal planning, I promise it will progressively get easier and easier, saving you more time and helping you and your family enjoy good, healthy food more often.
More often also means more health and more of the results you've always wanted from your diet.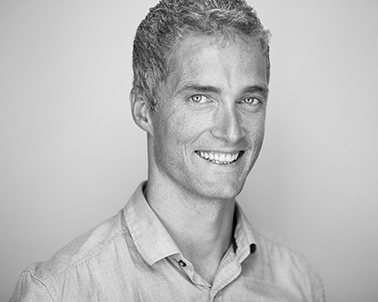 Dr. John MacPhee
is a Chiropractor, speaker and passionate health and wellness expert. He has inspired thousands of people to take control of their own health using the Life By Design method. Dr. John is co-owner of
The Wellness Group
, the largest Life By Design Certified Chiropractic office in Canada. Apart from full-time practice, John maintains a busy speaking schedule, with a particular emphasis on improving productivity and focus at work. Otherwise, you can find John training hard at CrossFit 613, exploring Gatineau Park, or holed away studying the latest research at various cafes across the west end.